The following info is brought to you courtesy of MVP Health Care and the Saratoga County Chamber. It is not an endorsement, but rather, a sharing of very important information that needs to be shared and talked about.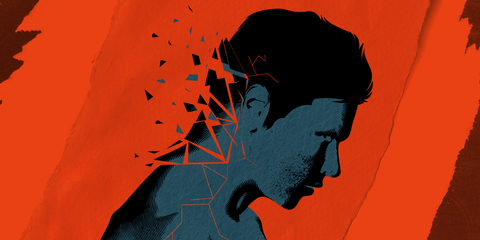 Men's Health Week is June 10-16, 2019 – Raise your awareness … know what resources are out there … 
When we talk about mental health, typically we talk in general terms—how to recognize signs of depression, and what to do if you or a family member needs help. But when we start talking about who deals with depression—namely, men—generalities aren't enough.
The silent crisis
In an article in Psychology Today, Rob Whitley, Ph.D., Assistant Professor in the Department of Psychiatry at McGill University, discusses how men and women experience many of the same mental disorders, but their willingness to talk about their feelings may be very different.
"This is one of the reasons that their symptoms may be very different. For example, some men with depression or an anxiety disorder hide their emotions and may appear to be angry or aggressive, while many women will express sadness. Some men may turn to drugs or alcohol to try to cope with their emotional issues. Sometimes mental health symptoms appear to be physical issues. For example, a racing heart, tightening chest, ongoing headaches, and digestive issues can be a sign of an emotional problem."
According to the National Institute of Mental Health, warning signs for depression and other mental illnesses in men include:
Anger, irritability or aggressiveness.
Noticeable changes in mood, energy level, or appetite.
Difficulty sleeping or sleeping too much.
Difficulty concentrating, feeling restless, or on edge.
Increased worry or feeling stressed.
A need for alcohol or drugs.
Sadness or hopelessness.
Suicidal thoughts.
Feeling flat or having trouble feeling positive emotions.
Engaging in high-risk activities.
Ongoing headaches, digestive issues, or pain.
Obsessive thinking or compulsive behavior.
Thoughts or behaviors that interfere with work, family, or social life.
Unusual thinking or behaviors that concern other people.
Higher risk for suicide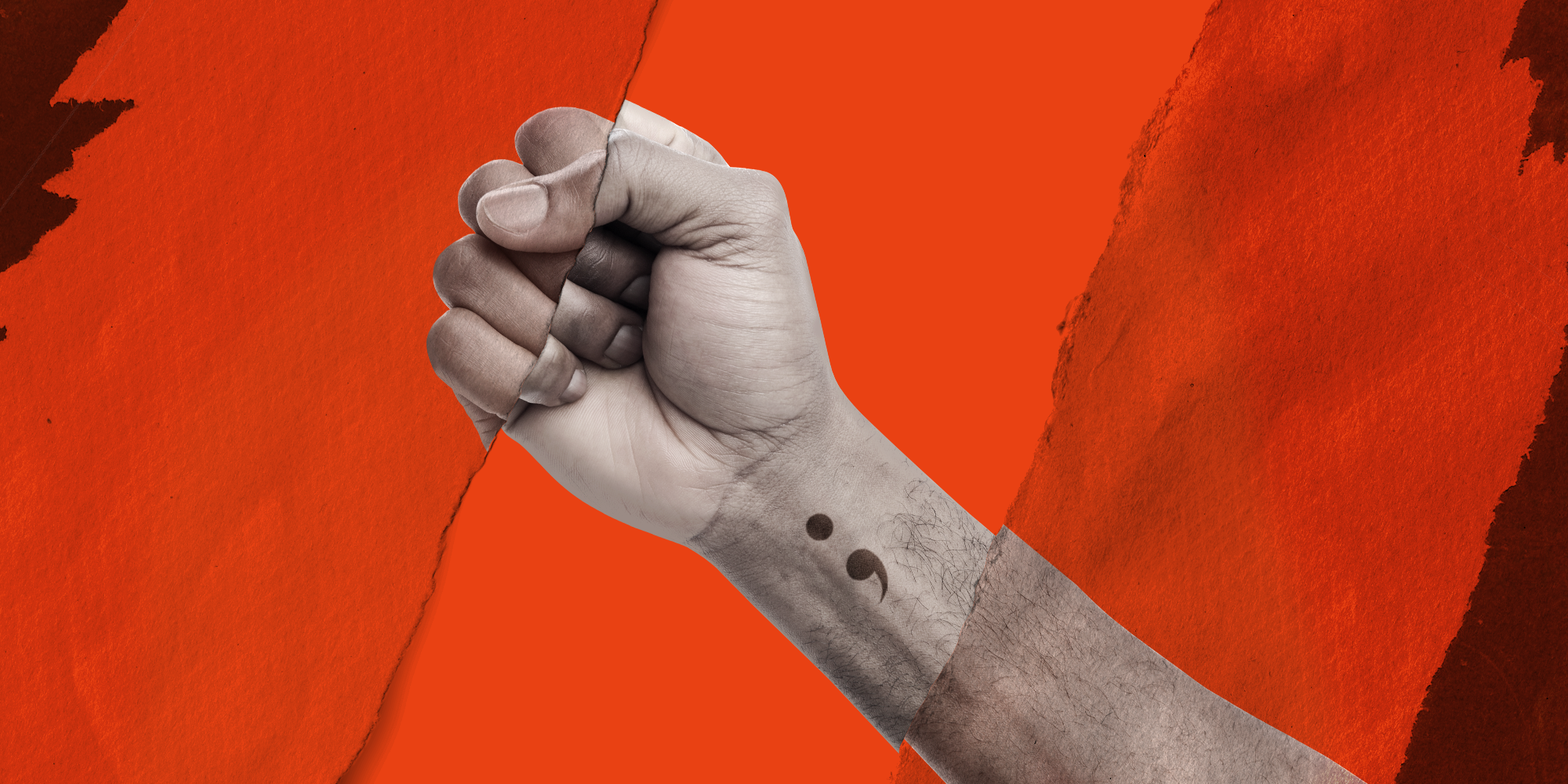 We know that one in four Americans experiences a mental health issue in their lifetime. What's less commonly known is that of the 121 Americans who die by suicide every day, 93 of them are men, and many of them between the ages of 45 and 65, according to the Centers for Disease Control and Prevention. High rates have been observed in veterans, young American Indians, and gay men.
Know the warning signs:
Threats or comments about killing themselves, also known as suicidal ideation, can begin with seemingly harmless thoughts (like "I wish I wasn't here") but can become more overt and dangerous.
Increased alcohol and drug use.
Aggressive behavior.
Social withdrawal from friends, family, and the community.
Dramatic mood swings.
Talking, writing, or thinking about death.
Impulsive or reckless behavior.
While women make more suicide attempts, using less lethal methods such as overdosing on medication, men are more likely to use a deadly firearm.
And they're less likely to tell anyone that they are struggling before taking actions that are often seen as sudden and unexpected.
Suffering in silence
Evidence suggests that men are significantly less likely to use mental health services in response to a mental health issue in comparison with women, says Whitley. "Men who are suicidal or have substance abuse problems are much more likely to suffer in silence, especially minority men. This is often attributed to stubbornness in men, rooted in traditional American notions of masculinity that emphasize 'true grit' doggedness. However, another explanation is that formal mental health services are not finely attuned to men's needs, especially minority men. Indeed, these services tend to emphasize medication or talk therapy. But some research suggests that men prefer action over words in the face of stressful situations."
More and more men are creating "man caves" and "men's sheds," which are physical spaces where isolated and lonely men can gather together for practical activities such as woodwork and repairs, while receiving valuable peer-support in the process.
Stop the stigma
As a culture, we must get past the notion that mental illness, and talking about depression, implies weakness. "When we show vulnerability, we are actually showing strength," says Dennis Gillen in an essay for the National Alliance on Mental Illness. Gillen lost two brothers to suicide.
"Men need to focus on forming some really tight connections with each other. Once those are in place, we need to get comfortable sharing real life situations, knowing full well that two (or more) brains are better than one." Gillen has gotten involved in a faith-based, men's-only group that meets every Friday. "We in the group have grown together to a place where we are quite comfortable admitting to each other when we're screw ups, or when we're worried about something."
He also suggests keeping things light. "One thing I'm thinking about doing is hosting a men's only comedy night with a mental health theme. Laughter helps people feel relaxed. Maybe if we guys can sit around, talk about feelings–I know, a lot of us hate that word—in a light way, it can help us become more comfortable opening up."
Resources
If you think you or a loved-one may be experiencing signs of a mental illness, visit mhascreening.orgto take a free, quick, and confidential screen for depression, bipolar disorder, anxiety, PTSD, and/or alcohol or substance use problems.
Mental health tools designed specifically for men are becoming more common, such as ManTherapy.org, which uses humor and science to reach men and help prevent suicide. Read more about the project here.
3.    If you or someone you know needs help now, you should immediately call the National Suicide Prevention Lifeline at 1-800-273-8255 or call 911