Former Moreau Town Hall to be used for Thanksgiving, Christmas giveaways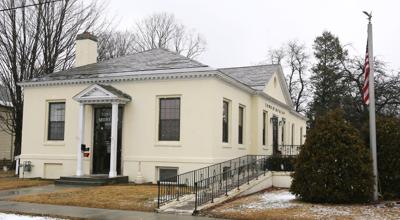 The Old Moreau Town Hall Building will be used by the Moreau Community Center to distribute food for Thanksgiving and food and gifts for Christmas.
The distribution has become so large that the center doesn't have room for all the items.
"What we found in past years is we end up having to close down programs once this stuff starts arriving into the building," said center Director of Development Kelly Obermayer. "The numbers just seem to be increasing."
She's not sure if there's more poverty or if more people have realized there's help. The center only serves Moreau and South Glens Falls residents, but last year the center gave Christmas gifts to 234 children.
The center manages the logistics — gathering applications for help, organizing donations and distributing it all. But almost all of the actual items are donated by the community, including churches and scouting troops.
For the complete article.
https://poststar.com/news/local/former-moreau-town-hall-to-be-used-for-thanksgiving-christmas/article_ddf10c20-ccce-5ec3-b076-49cbdfd1f2a7.html
If you are interested in donating or adopting a child/family call or email Kelly
518-792-6007 ext. 16
kelly@moreaucommunitycenter.org